Serving Home & Business Owners

Property owners must be ready for plumbing problems. Our crew is always ready to provide you with comprehensive services.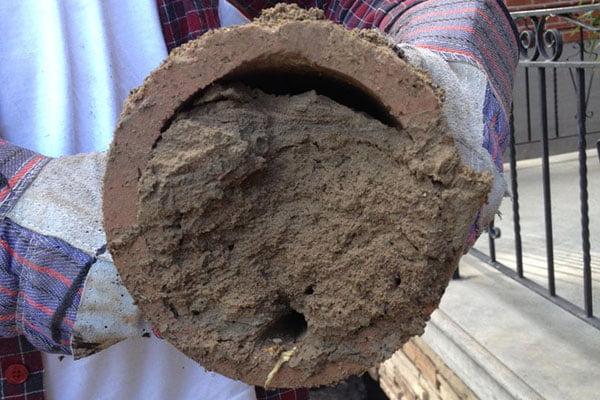 Blocked Weeping Tile

Weeping tiles protect your home. This picture shows how blocked a weeping tile can get if it's not maintained.
Basement Pumping That Doesn't Stop

Our plumbers can install a sump pump with battery backup. This keeps the pump operating even when the power goes out.
Basement Flooding Protection Subsidy Program – Backwater Valve and Sump Pump Installation – City of Toronto – Up to $3400 Subsidy
Exceptional Plumbing and Drain Services in Toronto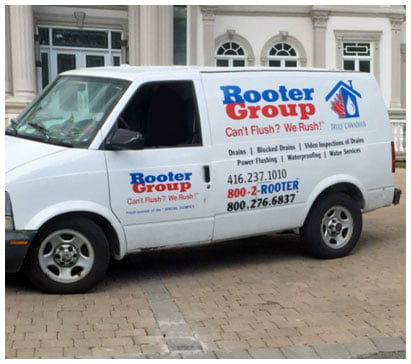 Maintain the efficiency of the drains in your home or business, with our plumbing, sewer, and drain services in Etobicoke, Mississauga, Toronto, Vaughan, Oakville, Caledon, Markham, North York, Richmond Hill, Newmarket, Thornhill, and Scarborough. When you experience a drainage disaster, day or night, please call us. We offer a broad array of services that are designed with both commercial and residential properties in mind.
Rooter Group Inc. is your resource for plumbing, sewer, and drain services. We pride ourselves on offering 24-hour emergency services, ensuring we can take care of the problem as soon as possible. Backed by over 20 years of experience in the field, our team understands that drains and their related systems can be unpredictable, which is why we come to you right when you need us.
Call us for advice and tips on how to deal with your plumbing and drain problems. Even if you don't need a service call, we're happy to help. 1-800-2-ROOTER (1-800-276-6837) Can't Flush? We Rush!™
$50. off spring & fall Main drain cleaning only.
Comprehensive Plumbing Solutions
Many businesses and homeowners throughout the area rely on us for plumbing services, so you can rest assured that your property is in the most capable hands. We deliver the highest quality results at the most affordable rates. Our company does not charge extra on weekends or holidays, because we understand that emergencies never take a day off. Contact us when you require any of the following:
Sewer Cleaning
Power Flushing
Snaking
Drain Cleaning & Maintenance
Drain Camera Inspections
Battery Backup Sump Pump Installations
Rooter Group Inc. is dedicated to ensuring your home or business' plumbing system functions properly and efficiently. You can count on us to go above and beyond to guarantee your complete satisfaction. Contact us today for the most reliable plumbing services available.
Contact
Thank you for your interest. For questions or comments, please use the information below. We look forward to hearing from you soon.
Hours of Operation
24 Hours a Day, 7 Days a Week
Service Area
The Greater Toronto Area